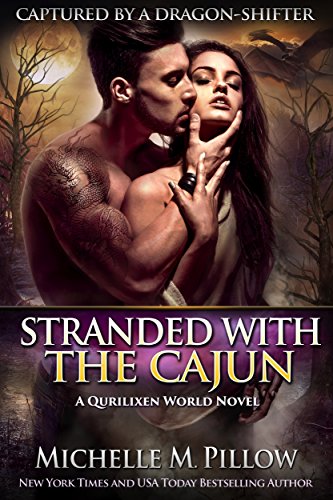 04/19/2022
The bayou is about to get a whole lot hotter for Drake.

From NY Times & USA TODAY Bestselling Author, Michelle M. Pillow, a dragon shapeshifter fantasy/sci fi romance.

Alpha male dragon shifter, Drake, had all but given up on finding a mate until one practically falls into his lap. On his home planet, there is a shortage of females, and travel to Earth to look for brides has been reserved for the dragon princes. After sneaking through the royal portal, he knows he can never go home, but Earth women are not as easy to find as he expected.
Lori Johnston's not sure which is scarier--being stranded on the Louisiana bayou at night surrounded by alligators or being rescued by a dragon. Then again, if that dragon turns out to be a sexy alpha male maybe her adventure into the wilderness might not be that bad.
What reviewers are saying...

5 Stars! "Loved this story and this series keep writing these and I'll keep reading"

5 Stars! "I loved this story! It was a real page turner! I just loved the characters. The H and h and all the people in the town were interesting and wonderful. I adored the ending and cannot wait to hear what happens to others. It was a joy to read! I highly recommend this story!"

Dragon Shapeshifter Paranormal, Science Fiction, Fantasy, Alien Romance
Part of the Qurilixen World
Length: Short Novel