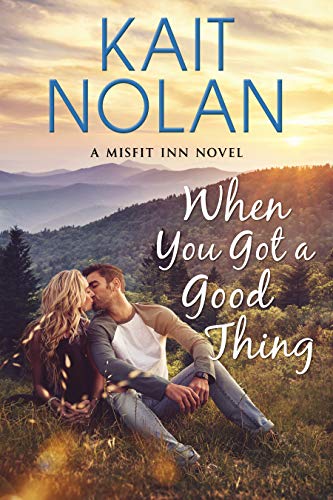 09/02/2022
Charming, poignant, and sexy, When You Got a Good Thing pulled me in with its sweet charm and deft storytelling, and didn't let go until the very last page. It has everything I love in a small-town romance! ~USA Today Best-Selling Author Tawna Fenske

A moment. A mistake. That's all it took for Kennedy Reynolds to lose her first love and her family. She's spent a decade traveling the world, building a life, hiding the truth, never looking back at the past--until her adopted mother's unexpected death pulls her back to the small town--and the secret--she left behind.

A chance to apologize. That's all Xander Kincaid wants from the woman who ran away with his heart all those years ago. At least that's what he tells himself until he sees her again and that old flame flares bright.

As she struggles to mend fences with her sisters and find a way to save the legacy and the foster child her mother left behind, Kennedy finds an expected ally in Xander. Falling back into his arms is beyond tempting, but accepting his support is dangerous. He can never know the truth about why she really left. Will Kennedy be able to bury the past or will secrets revealed destroy her second chance?