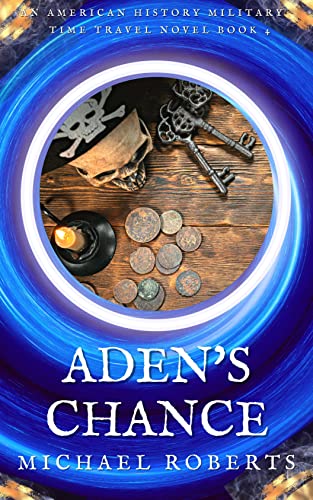 07/14/2022
Jack Reacher meets The Patriot in this exhilarating time travel alternate history series!

After rescuing the Americans from the clutches of the British by traveling back in time to save the American Revolution, Thomas Nelson believes he can rest and enjoy his new 18th century life with his wife, family, and new business.

But history only can change so much. When an acquaintance from future comes to 1789 to tell him his best friend and the person who set the whole plan in motion, Aden, is lost in time and needs help, Thomas doesn't hesitate to grab his guns and black vest and take up the mantle as the Pale Rider once more.

Only this time, he has to leave his wife Annie for the year 1814.

Thomas becomes the Pale Rider and sets out to rescue Aden, while also meeting Andrew Jackson for his battle at New Orleans. Altering the outcome of the War of 1812 was, after all, the reason Aden tried to go back in time.

But the rumors of the Pale Rider still find it way among the docks and inns, only, it is not Thomas of whom they speak. It seems a pirate has adopted the name for himself, riding on Thomas's reputation. And it seems that this pirate works with the infamous Lafitte brothers -- which makes Thomas's mission as the actual Pale Rider more difficult.

Yet a larger question looms -- do these pirates have Aden and all of Aden's 21st century technology? And worse, if they do have Aden, can Thomas get him back?

Because pirates do not like to give up any bounty they have found.
And with Aden, they have found a valuable bounty indeed.

Then, if Thomas manages to pull off the impossible, save Aden, and change the course of America's history once more, can he live long enough to travel back to Annie and his family?
Aden's Chance is the fourth book in the Pale Rider series, an alternate American Historical Military retelling, and is the first book in the next trilogy set which focuses on the War of 1812. If you like American history, time travel, and alternate historical fiction, then discover Aden's Chance today! ** it is recommended that the books are read in order! **