Thank god it's Friday! 
First Impression Friday is a meme hosted by Joe, over at Storeys of Stories!
The aim of the meme is to talk about a book that you've just started. Based on what you have read so far, discuss your first impressions. Then, when you have finished the book, look back at your First Impressions post and see if your predictions were correct!
I've just started reading Caraval.
It has been sat on my book shelf for absolutely ages. It's also the first 'actual' book that I've read it ages. I've been reading solely from my Kindle for the last couple of months and it feels SO good to be a book! It's the little things in life….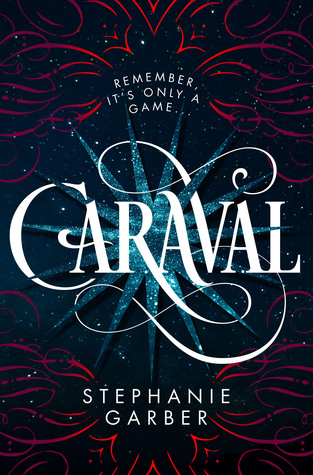 So… first impressions….I've heard so many good things about this book, so I'm excited that I'm finally reading it. Saying that, I'm not sure what to expect. I have no idea what the 'Caraval' will be like. From what I've read so far, it's a live performance/game where the audience can take part. Only one person can win and they will win….. a wish (I think… I'm sure I read this but now I'm not so sure?). Either way, it sounds so intriguing.
Like I say, I have only just started reading this book.. but I'm hoping that we get an explanation of why the 'Caraval' game exists. I'm one of those annoying people who is always asking 'why though?'… so fingers crossed I get an explanation.
Rating prediction: I'm going into this blind, but from the plot and what I've read so far, I think it's going to be a pretty good read. So, I'll predict 4 out of 5 stars!