Firstly I'd like to say thank you to Bookouture for providing me with an ARC of this book in return for an honest review!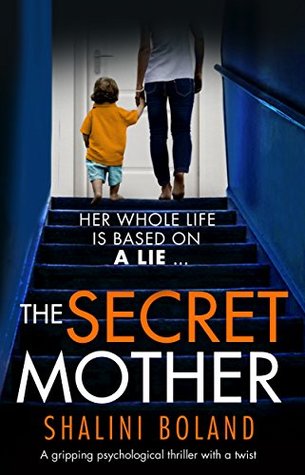 Blurb: 'Tessa Markham comes home to find a little boy in her kitchen. He thinks she's his mother. But Tessa doesn't have any children.  
Not anymore. 
She doesn't know who the child is or how he got there. 
After contacting the police, Tessa comes under suspicion for snatching the boy. She must fight to prove her innocence. But how can she convince everyone she's not guilty when even those closest to her are questioning the truth? And when Tessa doesn't even trust herself… '
---
I finished this book in a day, however, it wasn't the most thrilling book I have read and unfortunately, I managed to guess the plot twist about half way through. It didn't take me long to figure out where the plot was going and I can't imagine there will be many people who will be surprised by it.
Character wise, the book is very strong. I loved the character of Tessa Markham. I felt so much sympathy for her because at some points even she didn't know if she was innocent or not. I never expected to find this book quite moving, but I did.
I can't even begin to imagine what Tessa would have been going through. She was still grieving the loss of her own children, whilst being hounded by the media and having to attempt to prove her innocence to everyone, even those closest to her. I know that I wouldn't be able to cope with all of that.
I would say that it was the character of Tessa that kept me reading. It was making me so angry reading about people accusing her and making her life hell. I wanted to get to the end so that I'd know that my sympathy wasn't misplaced.
Would I recommend this book? It depends. If you're new to psychological thrillers, then yes. If you read a lot of psychological thrillers, then probably not as it's not the most gripping book I've read and the plot is fairly transparent so it won't take you long to guess what it's all about.
If you would like to order this book, then pop over to Amazon!
---