I decided to read this book because the blurb sounded pretty good and it was getting good reviews on Goodreads. Firstly, let me say I rarely read romance books. But something about the blurb of this book interested me. I think it's the fact that from the blurb, one of the main characters sounds like a bit of a douche. And I like that because life isn't always rosy.
---
Blurb:  
Charlotte has spent her twenties adrift, floating from interest to interest, job to job,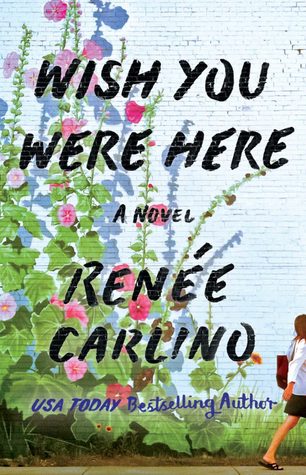 and guy to guy, searching for a spark but never quite finding it. All she knows is that she won't discover it working as a waitress at a pies-and-fries joint in Los Angeles or living with her fun but aimless best friend in a tiny apartment in the Arts District.
Then Charlotte collides with Adam, a gorgeous and soulful painter who seems just as lost as she feels. Their instant connection turns into a midnight drink… and a whirlwind night of champagne, Chinese food, and the kind of conversation that only happens in romantic comedies. But the next morning, Adam gives Charlotte the cold shoulder, leaving her confused and hurt and wondering if the few odd moments between them the night before were red flags in disguise.
Months later, Charlotte hasn't been able to shake Adam, so she decides to find out what happened the morning after their magical night together. This fateful decision rewrites their wild love story, but what Charlotte doesn't know yet is that the ending has already been written. 
---
This book was not what I expected. The reason why Adam was cold towards Charlotte was something I didn't see coming and it hit hard. It takes a lot for a book to make me cry (unless it involves dogs being harmed or dying. In which case, I almost drown in my tears). But this book made me sob. I had a runny nose, puffy eyes and a sore heart. And I read it all in a day too. Impressive!
I have to say I guessed the ending before I read it. Normally this would annoy me. But not this time. I wanted to be right with my theory and I was so happy I was. However, I'm a massive pessimist. That's why I don't tend to read romance books. Because it really bugs me how everything always works out in the end. Because life isn't like that, is it? But even that didn't put me off this book.
I loved Charlotte. I'll admit that at first, I thought she was a late twenty something year old who had no ambition and was content with wasting her life. Then I began to get behind her. I felt proud of her for doing what she wanted even though she knew most people would disagree with her. You go girl!
This book humbled me. It made me realise that we shouldn't take anything or anyone for granted because it could all change in a minute. Once I finished reading this book I decided not to go to the gym that night. Instead I had a cosy night in with my fiance, just being in each other's company with our puppy. So, thank you Renee. I will certainly be reading more of your books.
---